Cryptocurrency Trading Platform
Secure and efficient BaaS solution based on blockchain, offering a crypto-trading platform with competitive leverage.
White-Label Exchange Software & Solutions
ICSC is a world-leading white label exchange software & solution provider.
Amid the COVID-19 outbreak, when the majority of equities, commodities, and other assets have gone an unprecedented bearish journey, cryptocurrency is witnessing an increasing adoption worldwide. Global businesses are capitalizing on the opportunity by building their crypto exchange platforms to create revenue streams now, and over the long term.
At ICSC, we help enterprises and start-ups navigate their crypto exchange development journey. With our white label crypto exchange development solution, we can help you launch your crypto exchange in just 7 days. At the core of our white label exchange platform are institutional-grade security and powerful infrastructure that together drive quick, secure, and authenticated transactions. In addition to white label exchange development, we specialize in creating a custom crypto exchange from scratch, as per your business needs.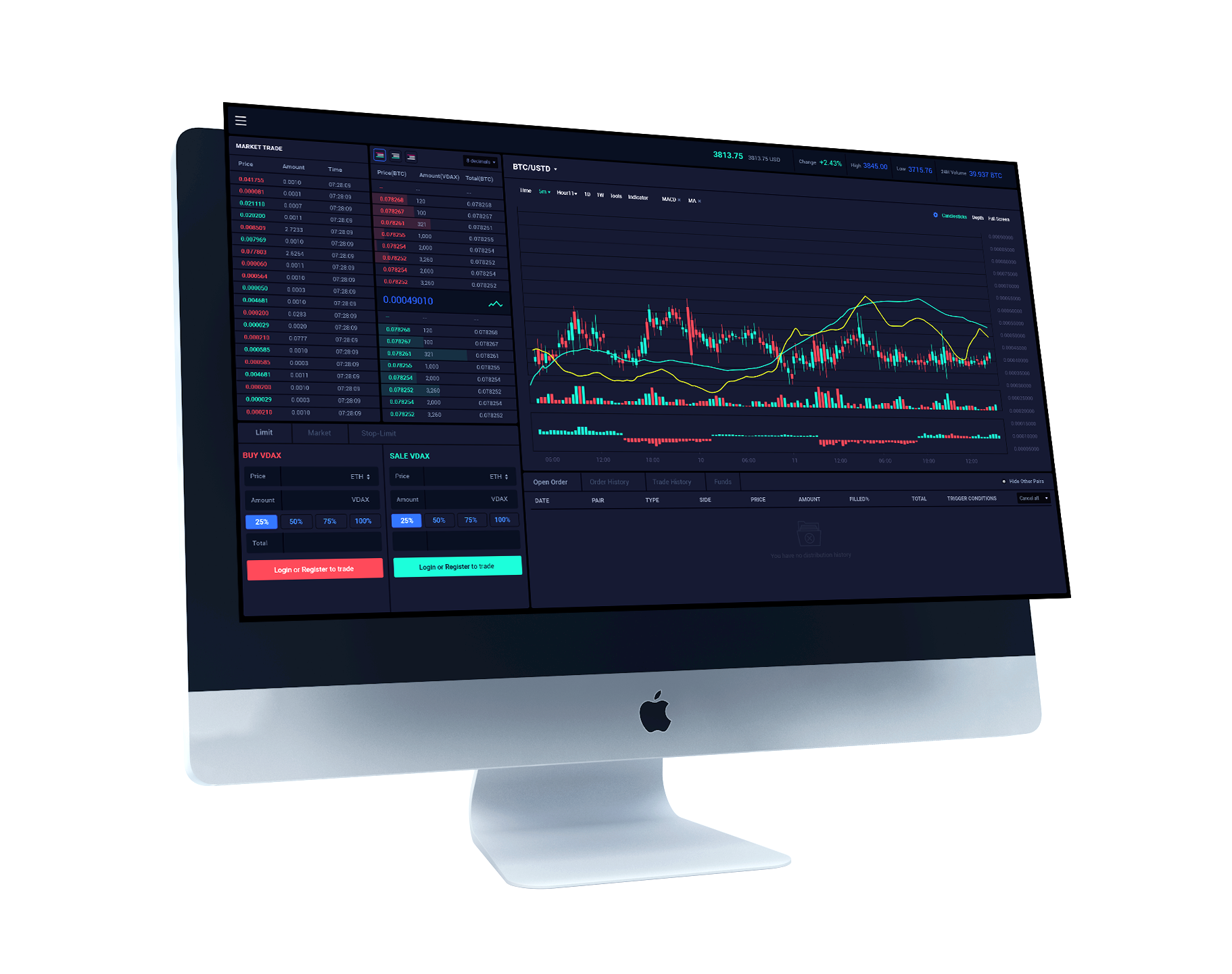 Build your achievement as an intelligent enterprise
Tap into expertise, services, and support that can help your business intelligently create value faster with greater visibility, focus, and agility.

Consulting Services for IT and Business Transformation
ICSC provides comprehensive, end-to-end technology and business transformation consulting services. Our firm's approach ensures that you receive a seamless experience that will allow you to leverage the value of your technology investment and drive true performance improvement results.

Digital Application Services
With advances in cloud, mobility and other enabling technologies, applications hold more potential than ever to digitally re-master businesses for the future. Bridge your core business to these innovations by renovating older applications, implementing new applications and deploying SaaS.          
Mobility Solutions
ICSC delivers end-to-end solutions, connecting your mobility strategy to every key technology initiative to support customers, employees and partners.
Cybersecurity
ICSC's industry-leading consulting and managed services help firms reduce risk, ensure compliance and secure sensitive data and systems across all platforms.
Cloud Services
ICSC can help you transform in the hybrid cloud and make the most of private and public cloud infrastructure. Our proven services help you securely move work to the cloud and rapidly modernize and integrate applications.
Big Data Services
ICSC provides advanced Big Data and Analytics solutions, including Big Data Platform as a Service, to rapidly provide insights on operations, customers and products. We support predictive analytics, real-time dashboards, master data management and more.
AI & Machine Learning Services
ICSC collects internal and external data, designs and builds use cases, develops custom ML frameworks and models and helps generate insights to derive real-world benefits.
Offshore Services
Our offshore software development center offers dedicated engineer teams, infrastructures and facilities to accomplish your long-term business objectives..
The Enterprise Technology Stack gives customers the right foundation to run their business and change their business, helping them harness the power of innovation.
ICSC offers a range of innovative business solutions to help solve your complex industry challenges. Check out our diverse business solutions and business drivers, or learn about the industries that use our technology products and services.
Who We Work With
At ICSC, we work with our customers every day to help create smart and unique solutions.
Every business is different so it's important we listen to our customer's needs, to understand their aims and objectives. In doing so, we are able to create smart unique solutions tailored to them.

Latest Insights from ICSC
Hear experts, leaders, and thinkers discuss strategies and technologies that can help your business be resilient, profitable, sustainable, and succeed in times of crisis and recovery.
Digital technologies, such as cloud computing and mobile applications, have the potential to transform fundamentally the way businesses operate. Companies realize they must go digital and are increasing their spending on technology accordingly. Despite such increased...