Mobile App Development Company
ICSC, an enterprise mobile application development company with 15+ years of experience, provide full-stack mobile application development services including ground-up bespoke mobile app development (Native / Cross-platform), migration, update, & ongoing maintenance services to a variety of business verticals including startups, agencies, product companies, and enterprises.
Planning to outsource mobile app development services? Or would you like to hire an offshore mobile app development team? Get in touch for a free quote!
Our Mobile Application Development Services
Whether you require native or cross platform apps, our mobile application development services are designed to deliver cutting-edge, customized mobility solutions for your unique business requirements. Our highly experienced developers have built a range of secured, scalable apps for clients in diverse industry verticals. So, you can avail our mobile app development services to experience the best of mobile development.
Custom Mobile app development
Our mobile application development team builds secure, scalable, feature-rich, and high-performing custom mobile apps for global businesses. We excel in
Tailor-made mobile-first applications
Custom web to mobile & cloud integrations
Mobile app migrations & technology consulting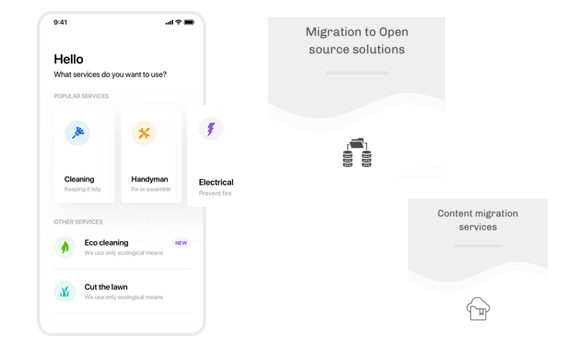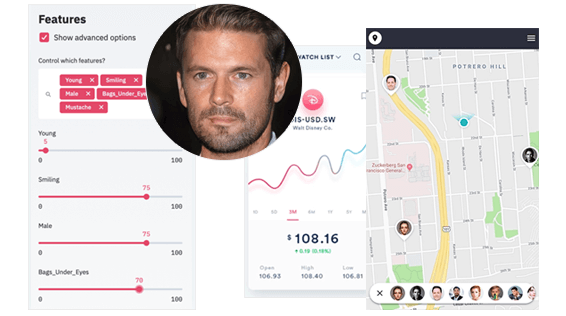 AR & VR Apps
Unlock interactive mobile experiences such as advanced professional training, AR navigation, virtual tours, etc. with our AR and VR application development services. We stand out in
Complex data visualization apps through VR
GEO based AR development for mobile apps
High-quality, photo-realistic renders, and apps
Wearable Apps
We offer enterprise mobile application development solutions for portable devices equipped with sensors and smart screens. We support them with remote data monitoring, migration and advanced cloud-based capabilities using our eCommerce mobile app development expertise
Fitness and health monitoring apps
Internet of Things based Wearable Apps
Google glass, Android wear & iWatch apps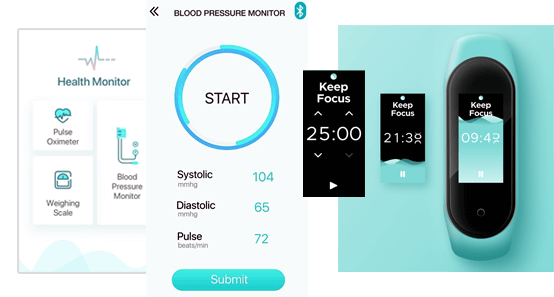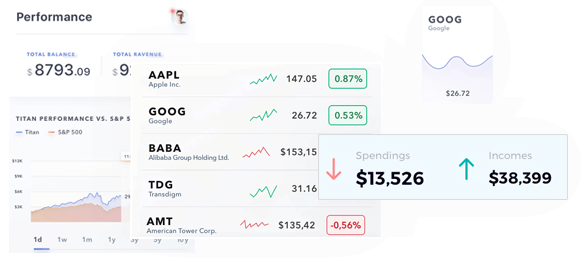 AI Based Mobile Apps
We offer personalized customer experiences in all your channels through information based on the needs of each client.
Online service/product comparison apps
Finance report & stock market apps
Personal finance management apps
Big Data & Analysis apps
Manage vast data volumes and have them work for you in all aspects of your business, including marketing, decision making, revenue optimization and much more.
Process management and big data apps
Automated Workflow, ERP/CRM portals
Comprehensive Reporting & planning apps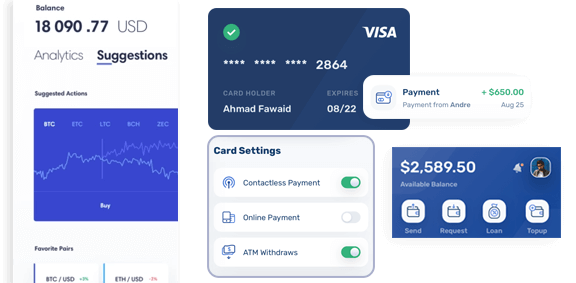 Blockchain Mobile Apps
Opt for secure blockchain mobile app development services that help users to make easy transactions on a regular basis.
Blockchain wallet & crowdsale apps
Smart contract and ICO apps
Cryptocurrency based mobile apps
Enterprise Mobility Solutions
With the help of latest tools, frameworks and SDKs, our mobile app development teams build connected products for smart businesses and deliver quality enterprise mobility solutions.
Smart home solutions
Wearable gadget apps
Voice based IoT solutions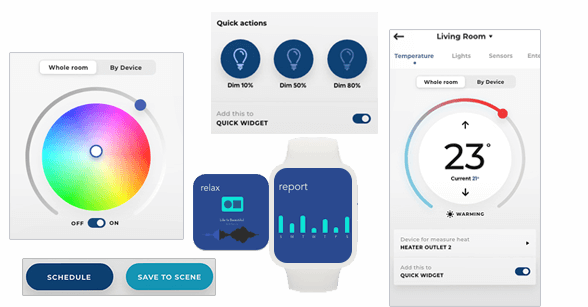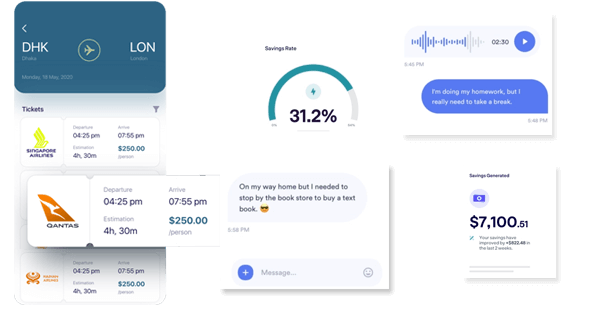 Dedicated Mobile App Development Teams
Upscale your mobile app development capabilities with our experienced, skilled, & reliable dedicated mobile app development teams. Our dedicated teams build apps like-
Business & data analysis applications
Workflow and asset management apps
Voice & video messenger and OTT apps
We Build Robust Apps That Enhance Your Business Growth
Be it AR/VR, ML/AI or any invoicing app, as a full-stack enterprise mobile app development company, we know how to harness the power of the latest technologies to build awesome mobile apps that help your business to grow.
User Experience Design
If you want to bring the 'wow effect' into your mobile apps, then user interface is the key. At ICSC, we have got the experts who have the required skills to deliver an outstanding mobile experience that you are looking for.
Scalability & Interoperability
The application designs that we create incorporate scalability and interoperability with consideration in leaving room for further technological advancements to enhance the value of your app in the future.
Cross-platform Reach
Users are everywhere and that makes Cross-platform reach a plus point. We deliver across all the popular mobile platforms and mobile-enabled technologies to assure the most optimal coverage for all your target audience.
Security & Compliance
Every project demands its own set of security & compliance consideration, and some of them are exceptionally demanding. At ICSC, we try and address industry-specific security requirements and business standards from the first day.
Seamless Mobile Experience On Any Platform
At ICSC, we have a strong development team highly experienced in Native / Hybrid application development. We provide end-to-end Native / Hybrid mobile app development and that includes building apps for the standard development platforms like iOS, Android, etc. using technologies like Xamarin, React Native, Kotlin, Swift etc.
Native Application
Native mobile apps are those which run on specific mobile devices or OS and have the ability to use device-specific hardware and software. Businesses prefer native apps because
Native apps are fast and run smooth
Takes full advantage of OS's inbuilt features
Secure, scalable and high-end UI & UX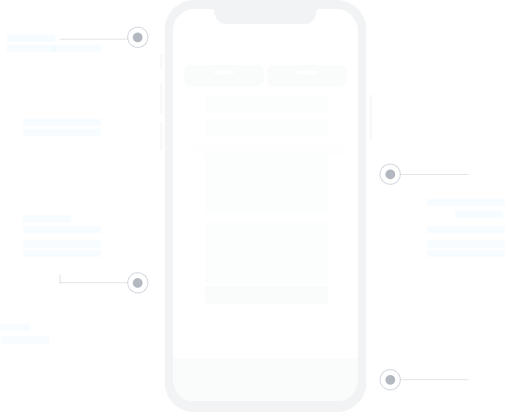 Hybrid Application
Hybrid mobile apps are those which use the same code for all to be compatible with varied mobile platforms like iOS, Android, etc. Many businesses prefer hybrid apps as
It is cost-effective with ease of development
Native-like experience with simple backend
Offers easy integration with other applications
Client Focus
We have been providing custom Web Development Services for Startups, SMBs, agencies, and enterprises since 2006.
Startup Businesses
Fixed price estimates
Iterative prototyping services for fast delivery of a fully verified MVP
Dedicated scrum masters and advanced Agile delivery practices
Capacity to rapidly grow the software development teams
Digital Agencies & ISVs
Tested and Proven environment optimization techniques
Flexible engagement models for varying delivery risks
Capacity to support an ongoing stream of projects
Hands-on project delivery experience with value-added services
Enterprises & Governments
Professional consulting and assistance for large agencies
Process transparency and contracting engagements
Adherence to standards & regulations for government projects
Enabling effective cross-enterprise orchestration of existing IT investments
Our Mobile Application Development Process

We follow a predefined mobile app development process that includes the strategy, process and accelerators specific to the industry, aimed at revolutionizing & building a future proof organization.
Initiate
We give special attention to small businesses
All-round market research for small businesses
Technology road mapping to support decision-making.
Providing ad-hoc training to achieve the target.
Scale
We help businesses extend systems
Research on increased complexity of market.
Explore unique operational and financial capabilities
Growth points to suggest scenarios for extension.
Engagement
We offer flexible engagement models
Flexible long-term & short term partnerships
Proliferation by continuously upgradation
Optimize infrastructure with the emerging techs.