Run the business your customers love.
The point-of-sale software with everything you need and nothing you don't.
Whether utilized within your main dining area, snack bar, or even for your pro shop, the ICSC Software Point of Sale system is flexible enough to meet all of your needs.
The Point of Sale system allows for the creation of an unlimited amount of menus and nested menus, grants easy access to member preferences, and even enables pre-event chit setup for quick and easy processing at a later time. All of these features, and many more, are made available through complete integration with the rest of your ICSC Management system.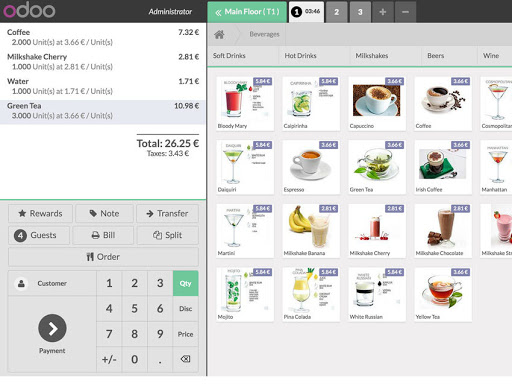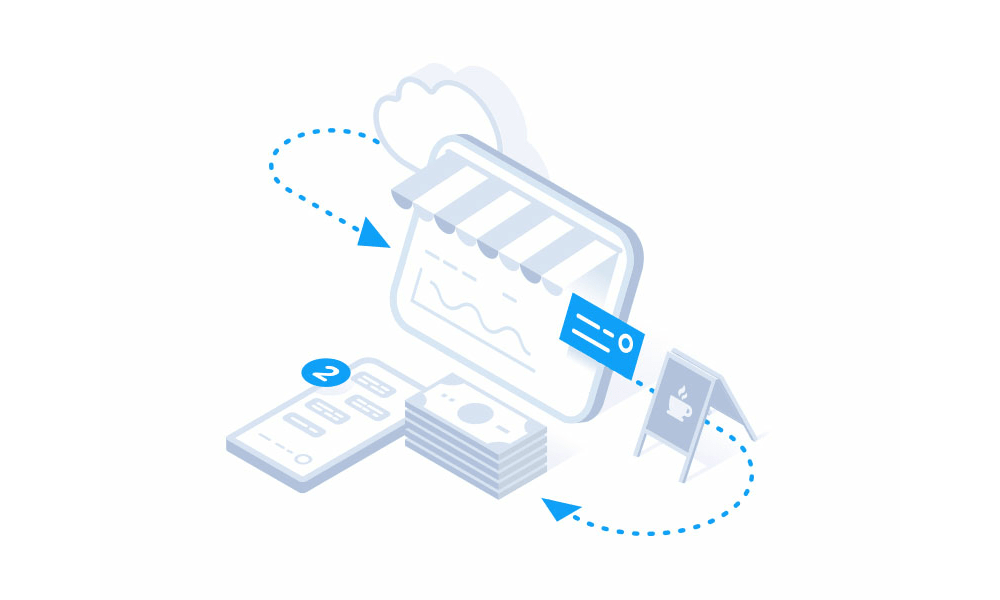 All in One POS System 
Complete system integration is instrumental in the successful operations performed by the ICSC Point of Sale system. Integration to Club Management, Accounts Receivable, Banquet & Catering, Inventory and more, enable features within Point of Sale such as:
When chits are processed at your Point of Sale, all the information flows directly to your Accounts Receivable application.
Credit card payments through secure third-party providers.
Automatic stock depletion when items are sold through your Point of Sale.
When booking an event in Banquet & Catering, all menu items can be accessed and chosen for use at the event.
Easy access to member details at your Point of Sale, which are pulled directly from your Club Management application.
Create an unlimited number of custom designed menus, sub menus, and even upload and use your own custom buttons/brand logos
Create individual chits for each member at a table, and submit them all to the kitchen as a single order
Issue and redeem cash cards, gift certificates and account credits directly through the Point of Sale workstation
Create and view your dining room seating arrangement directly on the Point of Sale screen
Create a bar recipe book that is accessible through the main Point of Sale screen
Have item prices change automatically during a specific time of day – either indefinitely or during a specified date range
View a member's picture and other specific details, such as meal/drink preferences and allergies, directly on the main Point of Sale screen
Generate reports by item, sales category, sales report group, cash summary, general status, rounds of golf played, sales by inventory item, and much more
Have custom menus designed for servers or even for specific members
Split chits in multiple ways including by item, percentage, amount, seat, or evenly, any of which can accommodate up to 99 people
A one click end of day function automatically updates charges to all member accounts and General Ledger accounts and updates item counts within Inventory
Integration
With POS Integration, you can connect Point-of-Sale (POS) systems to ERP and Business Information systems to exchange required master and transactional data.
Accounting
Accounts Payable, Accounts Receivable, General Ledger, More…
Club Management
Cash Cards, Credit Cards, Loyalty, More…
Document Management
Easify features a powerful document management system (DMS) that easily allows you to store files and documents for your customers, orders, suppliers
Food & Beverage
Point Of Sale, Credit Cards, Dining Reservations, More…
Online
Websites, Email Marketing, More…
Payroll
Payroll & Timekeeper, More
Pro Shop
Time Management, Inventory, Point Of Sale, Online,
Reporting
Master Generator, Flash Reporting, Data Mining, More…
Activity Management
Spa Management, Court Booking, More
Hotel Management
Hotel Management, Point Of Sale, More…
Marina Management
Marina Management, More…
ClubPay Outsourced Payroll
ClubPay, ClubHR, ClubTime, ClubApplicant, More.